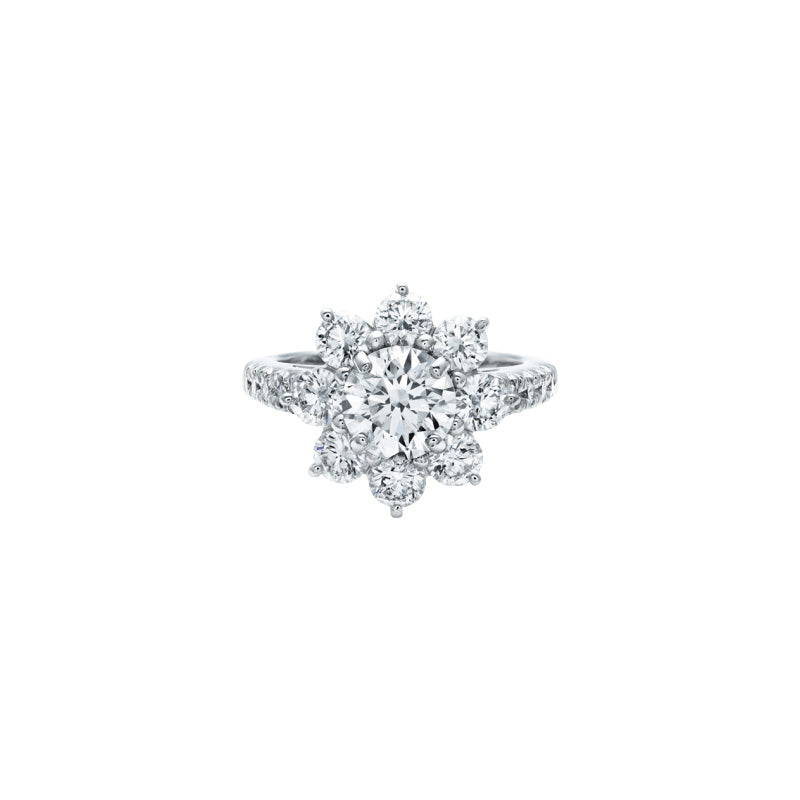 $100.00
$0.00
Sunflower ring
Inspired by the beauty of nature, the Sunflower Collection is a cluster of diamonds, where diamonds are set with minimal metal to maximize the light returned.
The result is a three-dimensional sculpture of brilliance that captures the delicate symmetry of a sunflower. Versatile and wearable, the Sunflower Collection seamlessly transitions from day-to-night.
17 round brilliant diamonds weighing a total of approximately 3.93 carats, center stone is approximately 1.55 carats, coated in white gold.
Material: 925 silver
Marking au750 hw
Size: US 5 6 7 8 9
Option: 1 Carat main stone, 2 Carat main stone, please refer the detailed picture for comparison.