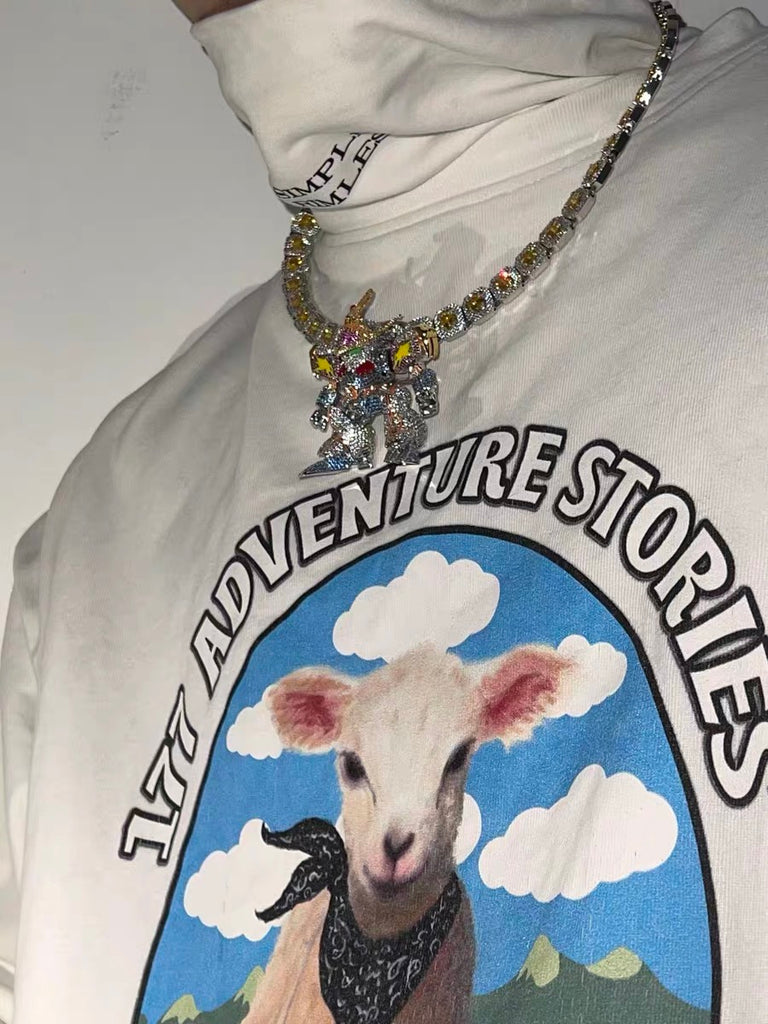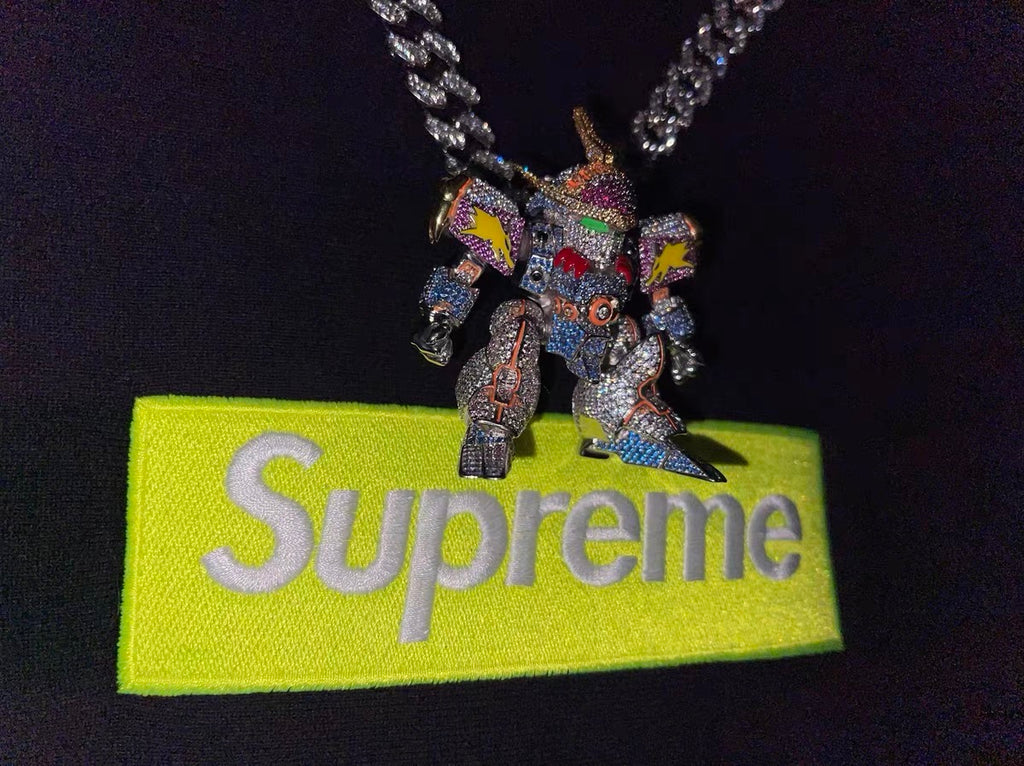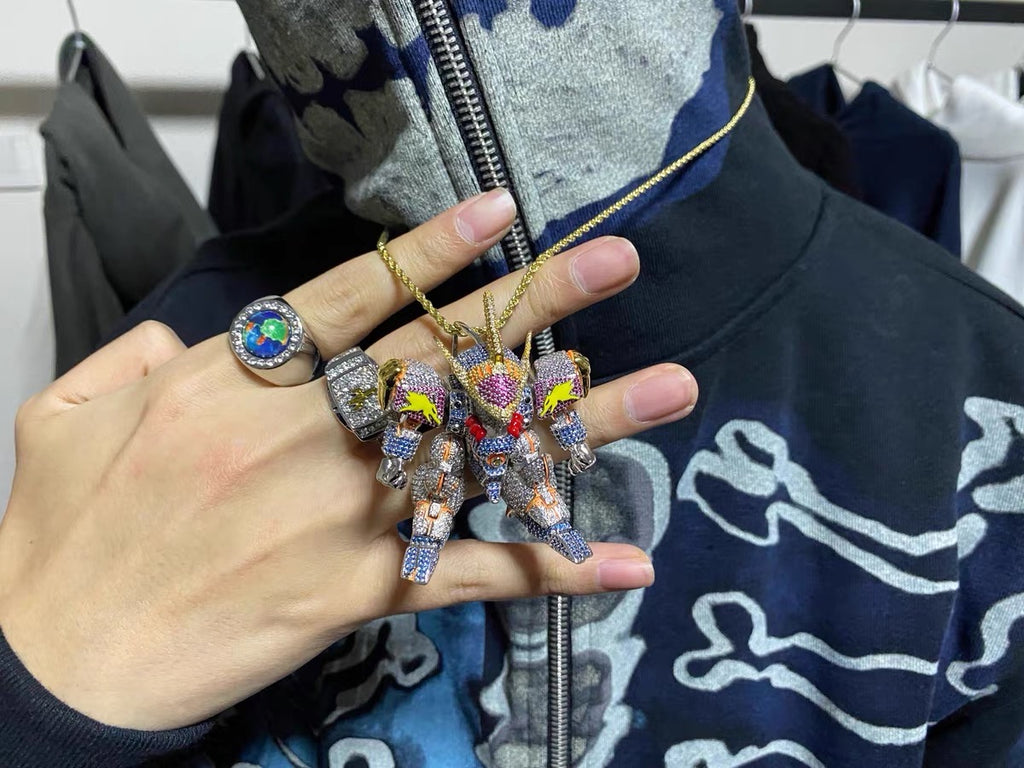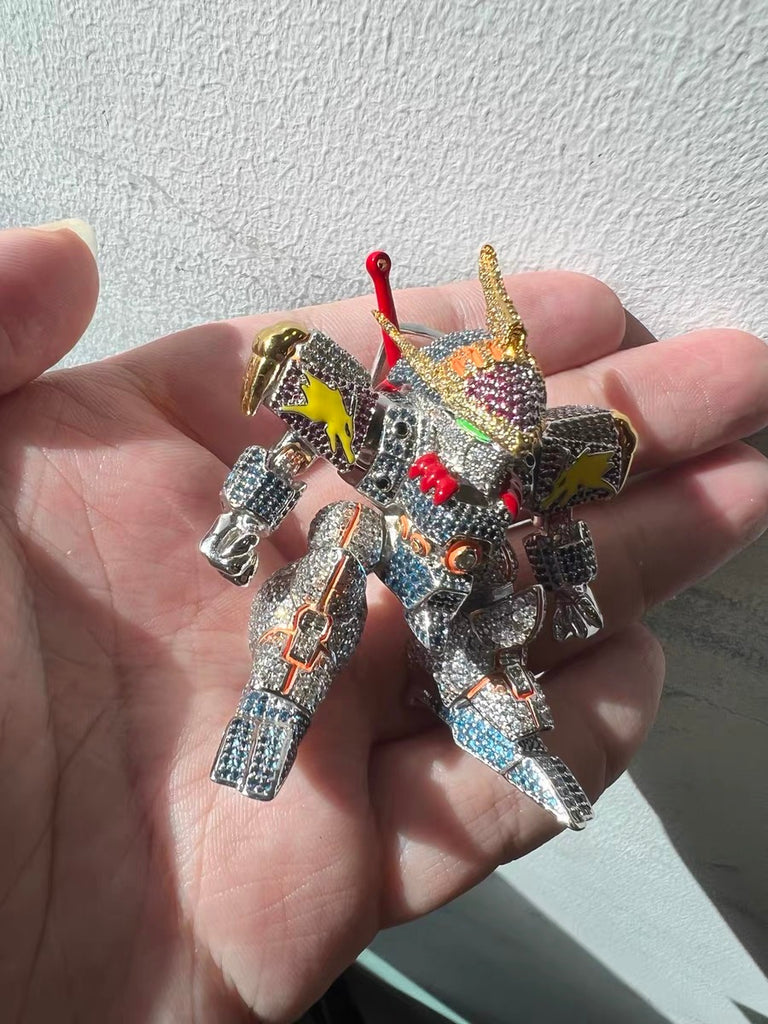 $500.00
$0.00
Mashin Hero Wataru Ryujinmaru fully iced and glow in the dark pendant necklace chain set
BG custom Mashin Hero Wataru Ryujinmaru fully iced and glow in the dark pendant necklace chain set 
The sword is in seperated piece, all of our pendants and necklace are sold as seperately. You can choose the box combo so it comes with the necklace as it shown in the pictures. The chain to pair with is halo one row solitaire tennis links- ice cube links.

Pendant Specs:
LENGTH: approx 80 mm tall
MATERIAL: SILVER 925
MATERIAL COLOR: WHITE GOLD
BALE: 15mm which fits most chains 
Sold as PENDANT only, please purchase seperate chain as it shown under all chains collection.