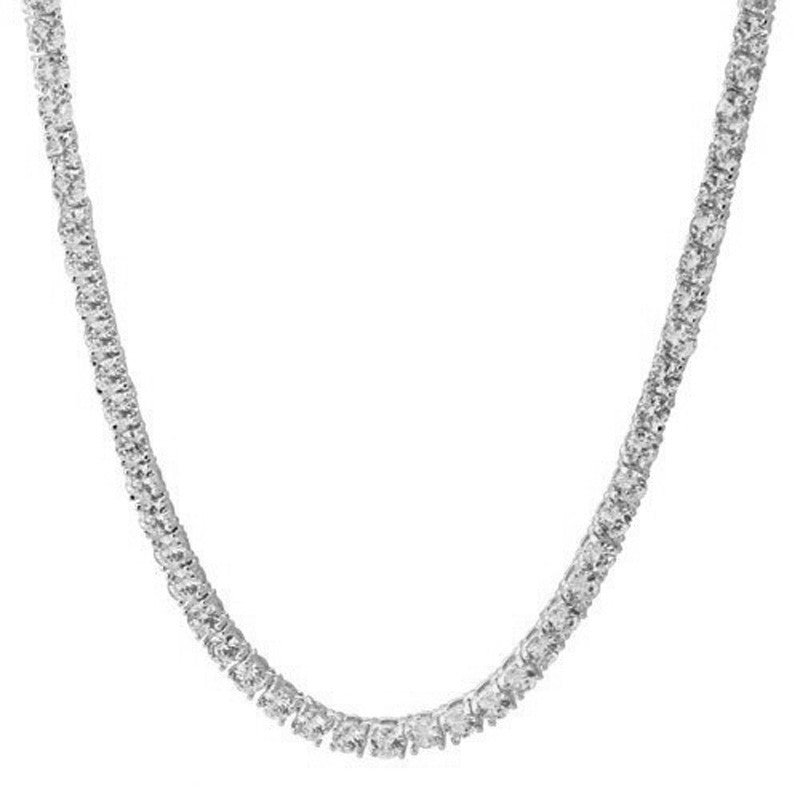 $80.00
$0.00
Diamond link - Silver
VVS Flawless Simulated Diamond 
925 Silver (White Gold Plated)
2.5mm/ 18"  22" 
3mm/ 18" 20" 24"
4mm/ 18" 20"
5mm/ 18" 20" 24" 30"
Our top selling tennis chains are now available in 4mm small stone size. This smaller stone size gives a more believable look than the larger stone versions. They look best with multiple chains layered together. Choker style from 20" to regular 30". Custom clasp from BG. Order yours today. 
We only use top grade lab created simulated diamonds. These stones are look just like real diamonds, at an affordable price. Each stone is hand set with 4 prongs holding each stone. The chain looks, feels, and shines like a real diamond chain.