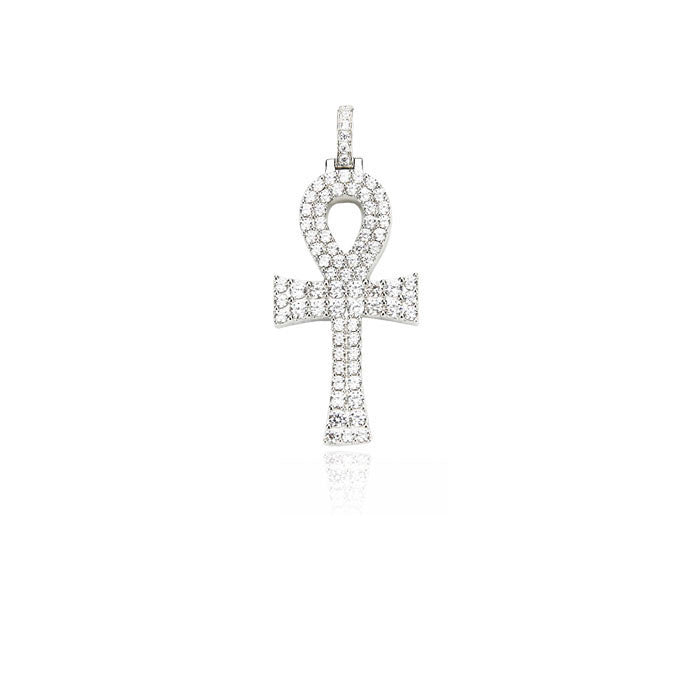 $130.00
$0.00
Ankh bold - Silver
Often known as the key of life, the Ankh, or "Crux Ansata" (Latin for "cross with handle"), was an ancient Egyptian character that symbolized eternal life. Egyptian gods are often portrayed carrying it by its loop, or bearing one both hands with their arms crossed over their chest. A matching chain is included.
Double iced outline. Micro pave setting. 
Height approximately 40.8mm tall. 
•  LENGTH: 40.8 MM 
•  MATERIAL: 925 SILVER
•  MATERIAL FINISH: WHITE GOLD
•  MICRO PAVE SET
•  ROUNG CUT STONE
•  VVS FLAWLESS SIMULATED DIAMOND - WHITE