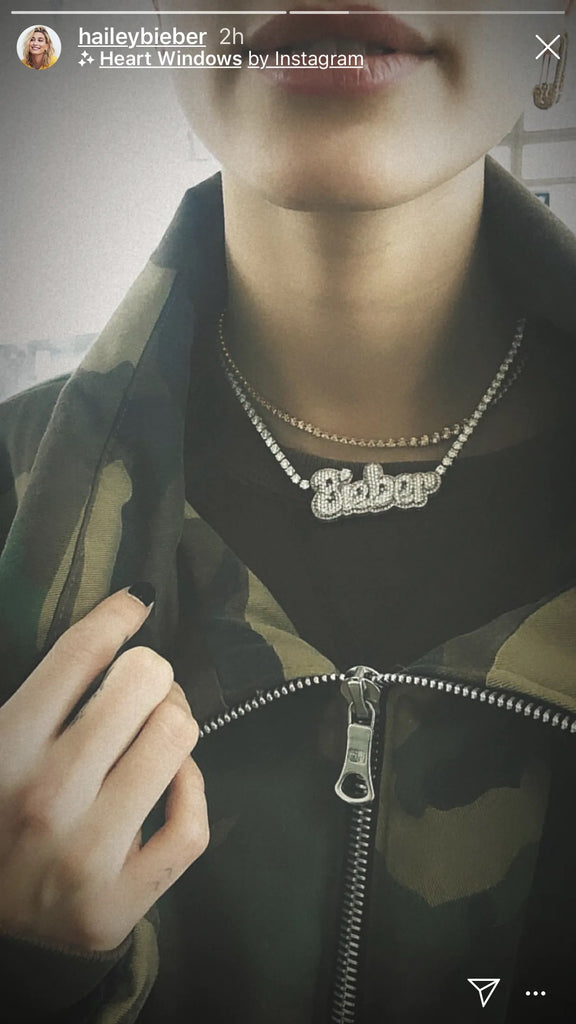 $250.00
$0.00
Custom fully iced name letter script pendant tennis link necklace chain
As seen on Hailey Bieber, Gunna, Lil uzi vert and many.
Personalized name pendant fully iced with tennis link necklace chain.
Hailey Bieber Wears Diamond Necklace With Her Married Last Name.
Pendant Spec:
Width: depends on how many letter
Height: approx 22mm
5mm thick.
material: silver 
material color: white gold, yellow gold, rose gold
Stone color: WHITE/PINK round stone 
Chain spec:
Tennis link necklace chain 50cm.
Customer service representatives will be in touch and follow up on customize order, please inquire further before placing order through the contact form. 
Please allow approx 2-3 weeks to ship.