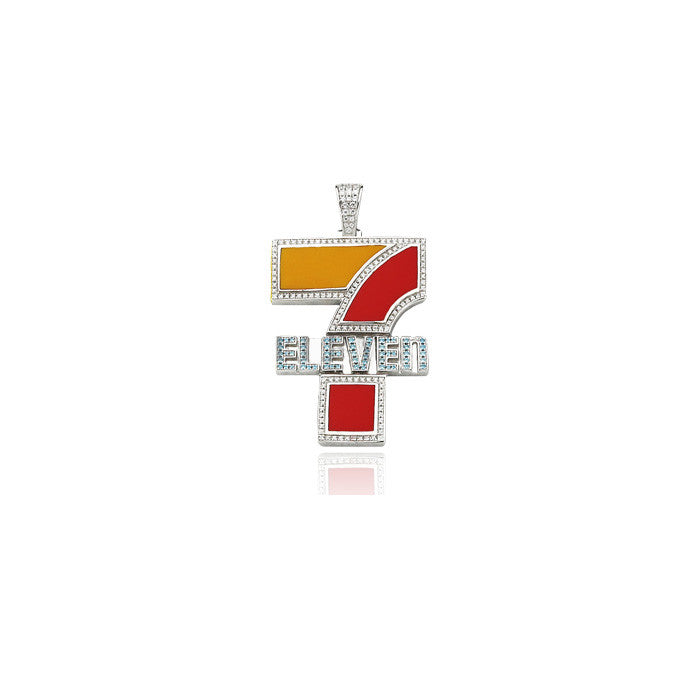 $500.00
$0.00
7-11 - Silver
7-11 7-ELEVEN pendant & necklace with free matching chain included.
Pendant Specs:

LENGTH: 41.1mm
MATERIAL: SILVER 925
MATERIAL COLOR: WHITE GOLD 
STONE COLOR: WHITE
STONE TYPE: VVS Flawless Simulated Diamond

Chain Specs:
CHAIN TYPE: Rope Chain
WIDTH: 2.4 mm
LENGTH: 26"
MATERIAL: BRASS
MATERIAL COLOR: WHITE GOLD 
When you have to represent your favorite 7-11, an international chain of convenience stores.
7-11 pendant is 41.1mm tall. Micro pave setting. Yellow gold plated.